What is the true cost of a poor hire?
US Department of Labor claims a poor hire costs a business 30% of the employee's first-year earnings; other HR sources estimate the cost to be higher, ranging from $240,000-$850,000/ employee.
How much does your company stand to lose if you hire the wrong person and why is it important to choose your hires carefully?
If you are Space X, the wrong person in the wrong seat might cost billions. What if you are a major hospital or healthcare vendor handling, accessing and storing protected health information? A poor healthcare hire can be extremely costly in lost revenue, fines, or reputation damage.
Hidden Turnover Costs
Turnover in executive roles cost in excess of 200% of the salary, given the stringent levels of experience and education. Turnover in these roles can be quite costly but also involve much larger trickle-down effects with overall reduced company productivity, morale and increased future recruiting expenses.
Recent CFO studies indicate poor hires not only cost in terms of productivity, but managers also spend an inordinate amount of time managing and supervising poorly performing employees. The study concluded that most managers waste one full day a week managing poor performers.
Research by Gallup estimates that actively disengaged employees in the United States cost businesses anywhere from $450 billion to $550 billion annually in terms of lost productivity.
According to Career Builder, 74% of all companies state they have hired the wrong person for the job at some point.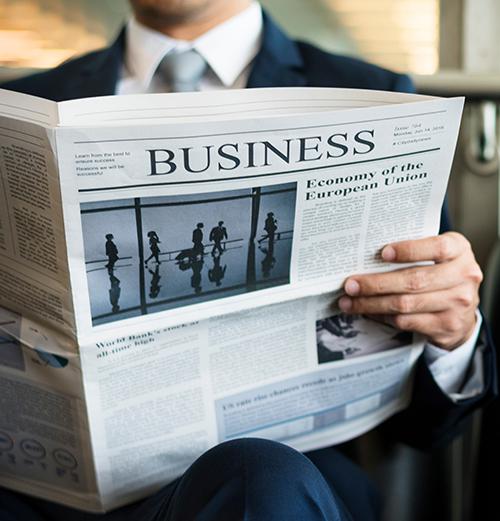 Now let us drill a bit deeper into what a poor hire can specifically end up costing your company...
#1 Lost productivity (poor customer experiences, lost revenue)
This is the biggest problem with hiring the wrong person. Your new hire may be unproductive or lackadaisical, causing roadblocks to reaching your goals.
If all your employees are not on board and working together seamlessly, you may miss project deadlines resulting in unsatisfied clients and/or lost revenue.
#2 Lost clients (candidates, patients, hospitals, insurance companies)
Even if an employee is hitting their deadlines, but their work quality is poor, you risk losing clients and alienating team members who feel pressured to pick up the slack. If an employee is not doing a good job, your clients may lose confidence in your company's ability to service them. One poor hire can lead to more than a few lost clients.
#3 Damaged Public Reputation
It's not just your existing relationships at risk but the ability to establish new relationships as well. Most industries are a little smaller than one would initially think in terms of the number of key decision makers. Disgruntled former clients tend to talk more than happy clients and may end up writing bad reviews using a variety of social media platforms, damaging your public reputation and hindering your ability to hire top talent and win new clients.
#4 Decreased Teamwork (Damages Culture)
Organizational guru Peter Drucker said "culture eats strategy for breakfast" and nothing is more vital to the success of any organization than a shared vision within a culture of collaborative accountability. A poor hire flies directly into the face of accomplishing this. As they say: one bad apple can ruin the entire bunch. (You may have heard that recently Space X abruptly fired those responsible for using company time and resources to undermine the organization)
When all team members work together and focus on the shared mission, goals and values of the company, it's an enjoyable place to work and initiatives are accomplished within a positive and productive environment. However, one unproductive and undedicated employee can sabotage the work environment and performance of the entire organization, both now and in the future.
#5 Lost Time Supervising and Training a Poor Hire
Managers spend an inordinate amount of time onboarding and training new employees. When an employee does not work out or is a poor fit, replacing that employee causes additional stress and lost time and money, especially given the need to quickly hire a replacement and bring the new employee up to speed.
#6 Legal Fees
Sometimes you may need to terminate an employee because they are bringing down your team and disrupting your organization but doing so may result in litigation. In addition to the stress and reputation damage associated with such litigation, you may also face high legal fees. Even if you win your litigation, your company is stressed by the litigation and is saddled with unexpected legal expenses. By properly vetting candidates up front, you can significantly reduce this risk.
How to Deal with the Poor Hire?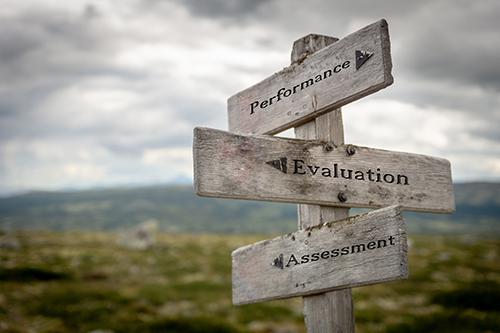 It is important to establish metrics to evaluate new employees and act quickly to resolve problems. Assessing whether or not there is a lack of motivation, a lack of training or perhaps an extenuating personal circumstance will guide your next steps.
First, clarify expectations from the outset. Clearly setting goals in the first 90-120 days can actually prevent a new hire from becoming a poor hire.
Second, implement activity based scorecards. Scorecards establish weekly expectations, detailing the necessary action steps that lead to long term success. They are a concrete way to measure performance.
Third, a struggling employee may be missing a needed skillset which was overlooked in the recruitment process. Providing additional training is the obvious solution but also consider reassigning them to an area better suited to their strengths.
Consider giving them a mentor. A mentor can help guide, train and provide an additional level of accountability. And has the added bonus of training a mentor for a future management position.
Ultimately, if an employee is not invested in your business' success, lacks the desire to perform or does not respond to counseling, you may have no other choice but to let them go. It is far better to take action to stem the disruption than to watch your team implode and see your company goals gridlocked.
How to Avoid a Poor Hire?
Being more selective in the beginning of the hiring process is key. Seeking not only the most skilled candidates but also including candidates who share your company values, work ethic and management style. A candidate who fits your corporate culture is more likely to assimilate easily into your team and begin driving results. Maintaining a strong and vibrant corporate culture ensures your employees feel valued, appreciated, and are able to contribute, paving the way for your team to enjoy their work and exceed their goals.
Setting clear expectations during the hiring process can also help weed out potential bad apples or cultural misfits.
Conclusion
It is not easy to find qualified high performing candidates that fit your corporate culture. And when you consider the true cost of making one poor hiring decision, the loss of time, money and reputation, you see the value of seeking the help of an experienced executive recruiter.

At Health Talent Solutions, we utilize our vast industry network and experience to find and vet the top 1% of qualified candidates so you can hire the most skilled and culturally aligned leaders who can hit the ground running and quickly drive results.
Our hiring process reduces the risk of a poor hire and brings you top tier healthcare talent so you feel confident you're hiring the best candidate to help your organization thrive. Schedule an initial discovery call today.